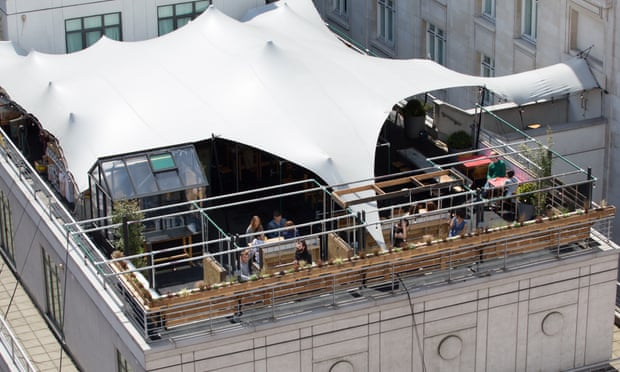 With so many new dining and socialising options emerging, especially in major cities, the hotel industry has got its work cut out trying to lure external customers into its restaurants and bars.
Coupled with the need to maximise the profitability of its communal areas, this is what sparked a bold idea at Marriott International: what if entrepreneurs – experimental foodies and bar visionaries – could be enticed to transform unused corners of its hotels into something edgy and different that might attract a new crowd?
The resulting Canvas Project – a food and beverage talent incubator – has now entered its second year, with the launch of rooftop bar and restaurant Notch at London's Marriott Park Lane hotel.
There you can try Japanese street food and homemade cocktails in cans, which take inspiration from the millennial hotspots of Brooklyn and Berlin. Designed as a sky-high industrial playground for adults, Notch mixes reclaimed school tables, scaffolding and swings with a vibrant bar and open kitchen, Fudo Shack.
Notch has taken the baton from the site's previous pop-up, Roofnic, which turned over a profitable £500,000 during its three-month summer run last year. The same man, Ashley Dawes, is responsible for both. Originally the general manager of Marriott Park Lane's main restaurant and bar, his execution of Roofnic was so successful that he left to set up a restaurant and bar consultancy, DenLDN.
The idea for Canvas Project came out of a company brainstorming event, where managers were encouraged to reconsider Marriott's global restaurant and bar strategy. "Rather than take the traditional 'We know best' approach, we wanted to see what would happen if we started from the ground up, the idea being that we would learn from the entrepreneurs," explains Ed Viita, director of food and beverage at Marriott Europe.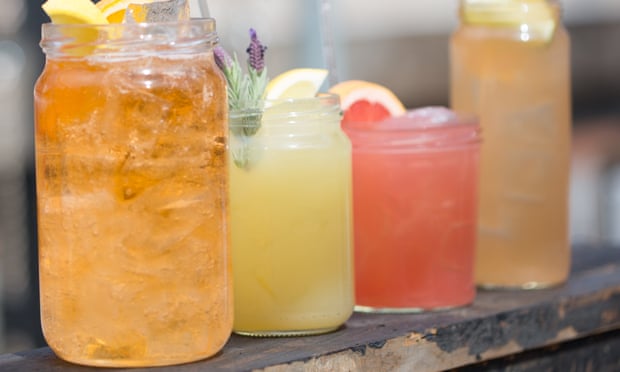 Moving away from the standard hotel restaurant and bar experience would enable Marriott to appeal to a new demographic, attracting locals as well as guests staying in the hotel. "One of the most common questions to our concierges is where the locals eat," Viita notes. "Our aim was to become that place."
Following the 2014 brainstorm, teams were sent away to develop four "concept labs" for launch the following year. Viita took his own inspiration from Europe's popular pop-ups and street food ventures.
"The model is completely open to interpretation; there are no restrictions," Viita says. Once a location has been identified, internal staff and local entrepreneurs are invited to pitch their ideas. The creator of each winning concept is offered a minimal budget – typically£35,000 per project – to build and develop the restaurant or bar.
Park Lane's Roofnic is held up as the big success story. Taking inspiration from British music festivals such as Latitude and Bestival, Dawes took an unused roof terrace and transformed it into a rustic garden, with simple wooden benches, folding garden furniture and affordable prices. The summer bar often had queues down the street and was selling 1,000 cocktails a day.
Then came St Pancras MI+ME, an urban cheese and charcuterie bar at London's St Pancras Renaissance Hotel, targeted at travellers. At Marriott's Courtyard Berlin hotel, the #Hashtag Coffee Shop serves comfort food with a local twist, such as baked potatoes served with curry wurst and doner kebab.
In Budapest, Marriott has partnered with a local entrepreneur, Imre Toth, to create the Marionett Craft Beer House. Toth launched his concept within two months of being selected. If a project is working well, Marriott allows the outlet to continue to operate, and the Marionett Craft Beer House has now been running for 10 months.
So how does the model work for both parties? All intellectual property related to the concept such as name, logo and trademarks remain the property of the entrepreneur, Viita notes. The percentage of the profits the entrepreneur receives is negotiated on an individual basis. In February, Toth renegotiated his contract and started paying rent and now receives a larger share of the profits.
If the entrepreneur is operating the pop-up, there is an expectation that they will devote their energy to the success of the project. "However, we also partner with entrepreneurs as consultants," Viita notes, pointing to the new relationship with Dawes, who branched out on his own but set up Notch.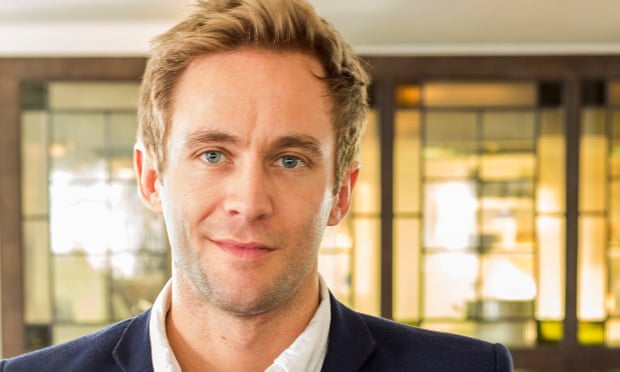 For Dawes, working externally has enabled him to get his name out in the wider market and be paid for his ideas. He describes the Canvas Project as the opportunity he had been waiting for. "The idea came through on a company email when I was working at Marriott. It looked great, and the guys behind it were very enthusiastic," he says.
Roofnic offered a fun time at non-Mayfair prices, setting it apart from Windows, the premium bar and restaurant at the top of the Park Lane Hilton. "Before we took over the rooftop space, there was nothing there – it was concrete, there was no electricity. We opened in eight weeks, and take-up was epic from day one."
He left once the season finished, taking a well-earned holiday. With his new consultancy business up and running, he started on Notch in March, opening it on 1 May. Within two months it had a reach of 875,000 people across social media.
Running his own ship has improved the rewards. As an internal employee, Dawes had only really received a 'token' for his hard work, he says. "That side of things didn't really work out," he says, of whether he received a big bonus.
"But it was an opportunity to show what I could do. I'm doing some work for Marriott in LA at the moment – the company will always be a big partner. They've led the way: they came up with a great idea and have seen it through, in a market where it can be hard to make change."
The figures stand up to scrutiny. Worldwide, Marriott launched 10 of 17 proposed Canvas projects last year, investing just over $300,000 (£230,000) and achieving top-line revenues of nearly $2m (£1.5m). Low start-up costs and high turnaround mean revenues are delivered quickly and profitably. This year, to date, Marriott launched 12 additional projects globally – with more in the pipeline. In Europe, Canvas has delivered the new audience Marriott was looking for: 75% of customers have been millennials, exceeding the target. Over 60% are locals.
"In culinary hotspots like London, the appetite for new and fresh ideas is strong and pop-ups are a great solution," says Peter Ducker, chief executive at the Institute of Hospitality. "This is a brave move from Marriott: they are at the front of the curve and should be applauded.
"One major drawback of pop-up facilities though is that the workload can be equal to opening a permanent restaurant. If you're including a new kitchen from scratch, you still need all the same regulatory compliance. But working through a company as well-resourced as Marriott should make life easier."
Sign up to become a member of the Guardian Small Business Network here for more advice, insight and best practice direct to your inbox.
Source: The Guardian
Construction, traffic noise, and airplanes flying overhead: Noise pollution the world over lessens quality of life and brings ugliness to what would otherwise be beautiful urban landscapes. To add to this cacophony of sounds are street performers—musicians, actors, artists—all trying to work their trade in the midst of the hustle and bustle of cities the world over.
To fix this problem, one Israeli has come up with an ingenious solution. Called "mini-amphitheatres," they are aesthetically-pleasing, sidewalk-size-appropriate amphitheatres, which can be used not only to block out unpleasant street noises, but also to provide a venue for buskers to perform, increasing the cultural landscape of a city.
Aviv Even, a student at the Shenkar School of Engineering and Design at Tel Aviv University, designed the mini-amphitheatre. As a Tel Aviv native, she has been surrounded by the clamor of sounds which accompany a big city, and wanted to make a positive impact in both reducing noise pollution and improving the quality of life for the city's residents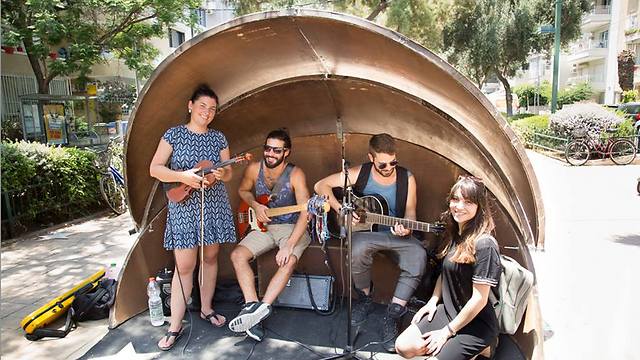 "I sought to determine which sounds were more pleasant for people and which were more grating—what caused people to want to be in an area, and what caused them to want to leave. Something that I discovered is that noise pollution is just as effective at deterring people from being in an area as is physical pollution," she said.
Standing on the corner of Ben Gurion Boulevard and Dizengoff Street in Tel Aviv, she used a decibel reader to determine whence the loudest sounds on the street were coming and what was causing them. She mapped these areas out and used her maps to determine the best way to mitigate these sounds.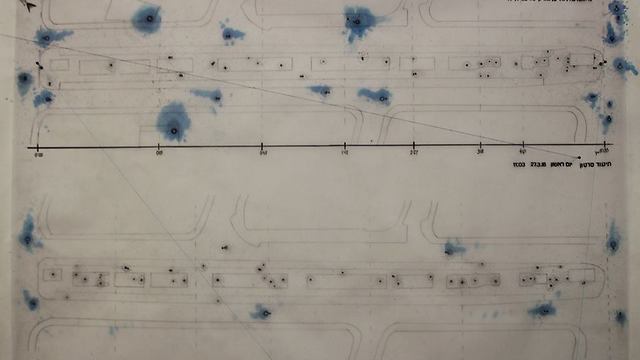 That's how she came up with the idea for the mini-amphitheatre. "I wanted to find a way to reduce noise pollution, while at the same time adding pleasant sounds to the surrounding area."
The mini-amphitheatre is able to direct the sounds of the people who are performing in it—whether they be buskers performing musical instruments or street actors giving a performance—to an audience without disturbing the other people living or walking in the surrounding area.
"Sound naturally goes up, so by performing inside of these mini-amphitheaters, the sound is able to be directed towards an audience more fully. This also eliminates the need for speakers, as the sound is naturally amplified."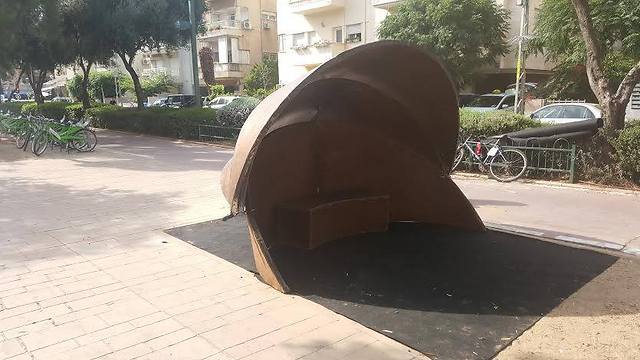 To design the structure, Even spoke to street performers to determine their needs, thereby creating the ideal size and depth of the shell so that it would be not only comfortable for the buskers to perform in, but also disrupt the surrounding foot traffic as little as possible.
Even has already sold one of her portable mini-amphitheatres, but she hopes that in the near future the city of Tel Aviv and other cities around the world will use her design to not only beautify their cities visually, but also provide a way to mitigate noise pollution and increase positive vibrations.
Source: Ynetnews
CHICAGO — What makes a product truly innovative? Depends whom you ask. And, as it turns out, the industry and the consumer have differing views.
The topic was discussed by industry analysts during the Institute of Food Technologists' annual meeting and food exposition, held July 16-19 in Chicago.
Researchers at Mintel, Chicago, use proprietary survey methodology to collect consumer input on every reported food and beverage product launched in the United States each year. The analysts identified five innovative products debuting this year and measured consumer reactions and purchase intent of those products.
One product was Labni Mediterranean Kefir Yogurt Snack from Los Angeles-based Kronfli Bros. Varieties include mint and garlic, lavender and honey, and sundried tomato and basil. Mintel analysts predicted the product would bring a unique twist to the crowded yogurt category; however, consumer feedback indicated reluctance to experiment with unusual flavors or an unfamiliar product concept, especially if the product is relatively pricey.
Only 24% of consumers surveyed by Mintel said they would buy Labni, compared to 41% of consumers who said they would buy any spoonable yogurt. Labni may eventually catch on; consumers just may be slow to adopt it, said Lynn Dornblaser, director of innovation and insight at Mintel.
"Greek yogurt took three or four years or more to really hit with consumers," she said. "Sometimes with something a little far out there, be prepared to nurture it along a little bit, and you can still have a big success."
Another recently launched product Mintel identified as innovative was 1893 From the Makers of Pepsi-Cola Ginger Cola, which was inspired by the brand's original recipe.
"It ties into that sense of provenance and authenticity," Ms. Dornblaser said. "(But) what we see is consumers don't get it. They understand the product is unique, but uniqueness is not a strong driver of purchase…
"When we dig a little deeper, we see there's some resistance to the category of carbonated soft drinks and some resistance to sugar. The other problem is the flavor; ginger is polarizing."
She added, "It hits on a lot of trends we think are important, but I think it's important to keep in mind consumers don't choose what they don't understand, especially when it's in a category that has its own set of challenges."
One of Mintel's picks that rated favorably among consumers was Kraft salad dressing in two-serving pouches from the Kraft Heinz Co. Varieties include zesty lime, golden Italian, classic ranch, lite balsamic and chipotle mango.
"This salad dressing outperforms the category by a significant margin," Ms. Dornblaser said.
Forty-six per cent of consumers said they would buy the product, compared with 38% of consumers who said they would buy any salad dressing. Here's why it's a hit: The brand is recognizable, the flavor varieties are familiar, and 60% of consumers rated the product format as convenient, twice that of all dressings.
"This is a case of the brand and flavor and purpose and communication all coming together and communicating very well to consumers what this product is all about and hit the needs consumers have," Ms. Dornblaser said.
So, what products do consumers consider innovative and exciting? Top picks introduced this year include Sargento Tomato & Basil Jack sliced cheese, Ghirardelli Dark Chocolate Premium Brownie Mix, and Nestle Dreyer's Slow Churned California Caramel Almond Crunch Light ice cream. Consumers' top choices were almost all indulgent treats from established brand names, and most were repackages, restages or reformulations.
Based on these findings, Mintel identified a couple more recent launches featuring these attributes. Ben & Jerry's new line of non-dairy frozen desserts marries the trend of dairy alternatives with the strength of the brand name, combining indulgence and perceived healthfulness associated with vegan and non-dairy products. Consumer purchase intent of the products was higher than that of other frozen desserts, including dairy-based ice creams, Ms. Dornblaser said.
Another new product expected to resonate with consumers is Oreo Thins cookies, which Ms. Dornblaser described as the "perfect combination of new and familiar." Oreo Thins, which is a crispier version of the popular sandwich cookie, was rated by consumers as the most exciting cookie launch since January, and the purchase intent of the product was almost twice that of all cookies, Mintel research found. Additionally, because Oreo Thins were found to be more likely an additional category purchase than other cookies demonstrates the potential to grow the entire cookie market, Ms. Dornblaser noted.
"This illustrates the power in innovation being something familiar, plus something that's just a little bit different," she said. "You can think about innovation in two ways — close-in innovation and longer-term innovation. Close-in innovation is all about that flavor, new package, shift in functionality. Those scored the highest among consumers. It's something familiar with a twist, like Oreo Thins.
"But there is still a lot of opportunity for far-out, longer-term innovation. Something to keep in mind is not all trends are for all consumers… It's important to know whom you're aiming your revolutionary new product to. Success for something that's very innovative is quite often a slow build."
Source: http://www.foodbusinessnews.net
Norway is contemplating some futuristic road projects.
Fjords are beautiful for sure, and Norway is basically nothing but fjords. But for those wanting to get from point A to point B with a fjord or two or seven in the way, they can be quite irksome, referring drivers to ferries.
This represents an enormous infrastructural problem for Norway, and the Norwegian parliament has decided that the E39 highway shall become ferry-free.
Bridges and tunnels - Norway already has many of them - wont always do the trick. Sometimes a gap is too deep for a tunnel to be a plausible solution, or too wide for a bridge - refering drivers to ferries.
Luckily, there is a new solution.
In a feasibility study, the Norwegian Public Roads Administration presents designs for the world's first submerged floating tunnels, that, if implemented, will let cars pass underneath the surface of fjords without hindering the entrance of ships.
The design features to antiparallel tubes floating with the help of pontoons and Archimedes' principle. Each tube will be big enough for two driving lanes.
The pontoons are spaced far enough apart to allow big ships to pass in between.
The Norwegian Public Roads Administration is simultaneously looking at other possible solutions, like floating bridges, or a combination of a floating bridge and a submerged floating tunnel.
The submerged tunnel project is not the first of its kind to be proposed, but if Norway goes forward with the plans it will be the first time the concept is put to test in reality. And if it proves a success it could open up for similar solutions all over the world. One submerged tunnel that has long been suggested is a transatlantic highway connecting Europe with America through Iceland.
Source: http://nordic.businessinsider.com/norwegian-engineers-are-attempting-something-never-done-before-floating-underwater-highways-2016-7
THE UK ISN'T WINNING any awards this week for its collaboration skills, but the country deserves some credit for "Months," one of five installations in the British Pavilion's "Home Economics" exhibition at this year's Venice Architecture Biennale. Here, if not in the European Union, Britain presents a new model for shared living spaces.
"Months" proposes a monthly rent that includes not only the use of real estate, but all domestic needs—things like cleaning, cooking, laundry, maintenance, and wifi. "We're interested in making communal living easy and affordable,"says Pier Vittorio Aureli, a partner at Dogma, the Brussels architecture firm behind the installation. (The words "A home without housework" appear on the frame of the doorway leading to the installation.) At the center of the room is a private, blue-paneled, two-story "core." It's designed for sleeping, washing, and occasional cooking. The surrounding double-height zones—which make up the majority of the room — become shared spaces for working and socializing. The idea is that residents share services as well as spaces. The installation takes up one of five inter-connected rooms inside the British Pavilion's austere Venetian palazzo.
Aureli says the plan was inspired by the boarding house, a once prevalent model in the U.S. that was replaced after World War II with the rise of suburban living. He adds that boarding houses like New York's Chelsea Hotel once did exactly that, but took on a stigma as being unfit for family living.

Properties modeled after "Months" could rise on unused lots away from city centers, near mass transit. Aureli and his team envision cities using tax incentives to encourage developers to create housing in these zones, rather than using them for commercial purposes.
Like "Months," the other four installations in the "Home Economics" exhibition are named for, and designed around, increments of time. "Hours," for instance, envisions what a shared home environment would look like, if it one lived there for no more than a few hours at a time. It is filled with simple objects whose forms (modular daybeds) and functions (shared wardrobes) are transitory in nature. The "Days" exhibit explores the potential of portability, proposing strange new types of personal spaces—two inflatable, wifi-connected spheres that can you can climb inside and roll around to new environments. It suggests that you really can live anywhere, as long as you can get online. "Years," the least architectural installation of the bunch, is a shell construction that imagines a home built for profiteering, not living; it contains only those things necessary to qualify for a mortgage: a roof, running water, electricity, a lavatory, and a basin—and spartan examples of each, at that.
"We were surprised that that this was the first time housing had been explored through the lens of time," notes Jack Self, one of the three curators of the British Pavilion. "People once worked in one place and lived in one home for their whole lives. When you're talking about a highly mobile, often precariously-employed populace who are constantly on the move, those models no longer work."
The masterminds behind "Decades," London architecture firm Hesselbrand, oversaw construction and design of each installation. "Our goal was to make immersive environments to explain an idea," says Hesselbrand cofounder Magnus Casselbrant, pointing out how space—rather than lots of complex text—can speak for itself.
And while the collaborative spaces all evoke our omnipresent sharing economy in their own way, don't call them derivative of Airbnb. Aureli says he prefers to think of "Months" as an idealistic experiment in communal living, not a get-rich scheme. "Sharing economy is a buzzword that becomes a way to make more money out of everything," he notes. But after the Brexit fallout, Brits might consider all the money-making options they can get.
BMW to Let Car Owners Rent Out Vehicles Like `Airbnb on Wheels'
By Bloomberg News, 
April 25, 2016 — 11:26 PM CST
Rather than having a car sit for hours on the curb, BMW AG's Mini brand plans to help its customers turn idle downtime into cash.
Mini plans soon to make its new cars available with devices that enable owners to rent out their vehicles, like Airbnb Inc. does with spare rooms and empty apartments. The system includes features that accept payment and track the vehicle to make sure the renter doesn't go for a one-way joyride.
"It's going to be kind of like Airbnb on wheels," Peter Schwarzenbauer, the BMW executive who oversees Mini, said in an interview at the Beijing motor show. "There'll be those who say, 'Never, ever will I lend my car to strangers.' Then there'll be others who'll love the idea of halving their leasing rate."
If the test goes well, BMW plans to expand the service to its namesake luxury-car brand, Schwarzenbauer said, adding that the technology is easy to install and will be available at "no significant cost" to the owner.
The rental feature is part of BMW's push into so-called mobility services as ride-sharing operators like Uber Technologies Inc. provide consumers with alternatives to owning an auto. BMW already runs car-sharing in cities in Europe, and it plans to add options like vehicle delivery and a taxi-like chauffeur service this year in a new shared fleet introduced this month in Seattle.
BMW plans training and certification for the chauffeur service to ensure the company offers a premium product, Schwarzenbauer said, adding that there's been a promising response from people wanting to become drivers. The chauffeur operation will use fixed pricing rather than Uber's dynamic method, where fares rise during times of high demand, he said. A rollout to about 10 U.S. cities is in the works.
Source: http://www.bloomberg.com/news/articles/2016-04-25/bmw-to-let-car-owners-rent-out-vehicles-like-airbnb-on-wheels
Tesla Model 3: This Is What A 'Game Changer' Looks Like
Tesla started taking orders for the Model 3 last week, and the results were remarkable. In 24 hours the company took $1,000 deposits for 198,000 vehicles. By end of Saturday the $1,000 deposits topped 276,000 units; for a car not expected to really be available until 2017. Compare that with the top-selling autos in the U.S. in 2015:
Remarkably, the Model 3 would rank as the sixth best-selling vehicle all of last year! And with just a few more orders, it will likely make the top five - or possibly top three! And those are orders placed in just one week, versus an entire year of sales for the other models. And every buyer is putting up a $1,000 deposit, something none of the buyers of top 10 cars did as they purchased product widely available in inventory. [Author's update 7 April - orders hit 325,000 in less than one week, which would make the Model 3 the second best selling car in the entire USA for the entire year 2015]
Although this has surprised a large number of people, the signs were all pointing to something extraordinary happening. The Tesla Model S sold 50,000 vehicles in 2015 at an average price of $70,000 to $80,000. That is the same number of the Mercedes E-Class autos, which are priced much lower in the $50,000 range. And if you compare to the top line Mercedes S-Class, which is only slightly more expensive at an average $90,0000, the Model S sold over 2 times the 22,000 units Mercedes sold. And while other manufacturers are happy with single digit percentage volume growth, in Q4 Tesla shipments were 75% greater in 2015 than 2014.
Source: http://www.forbes.com/sites/adamhartung/2016/04/05/tesla-model-3-this-is-what-a-game-changer-looks-like/#5ec2b501e674
Scientists Predict which Jobs will still be Open to Humans in 2035
Workers looking for jobs in 2035 might consider retraining as remote-controlled vehicle operators or online chaperones.
Those are two of the jobs of the future suggested in a report by the CSIRO that charts 20-year trends in increasingly digitally focused and automated Australian workplaces.
The employment minister, Michaelia Cash, released the report on Friday at the Australian Computer Society's conference.
Cash said the report showed "some jobs will inevitably become automated over the coming years but technological change will improve others and also create new jobs and opportunities".
"The future won't be about people competing with machines, it will be about people using machines and doing work that is more interesting and fulfilling," she said.
The report identifies six mega-trends in the workforce, the most important of which is an "explosion in device connectivity, data volumes and computing speed, combined with rapid advances in automated systems and artificial intelligence means that robotic devices can perform many tasks more quickly, safely and efficiently than humans".
Increased automation will raise the complexity of workers' tasks. "Many low-skilled jobs are being offshored or automated. The consequence is the likelihood of a raised skills and education bar for entry into many professions and occupations," the report said.
The report found science, technology, engineering and mathematics (Stem) knowledge is used in 75% of the fastest-growing occupations and lamented that "Australian youth demonstrate falling interest and performance in Stem".
Another trend is an anticipated rise in self-employment and freelancing caused by peer-to-peer platforms Upwork, Kaggle, Innoventive and Freelancer.com, which the report claims "provide value through convenience, low barriers to entry and increased speed enabling people to transform their free time into paid work".
The report said while freelancing "has not yet taken hold in Australia, it is a large (and growing) employment model in other countries", such as in America where one in three workers is an independent contractor.
If the ideal job does not exist, the worker may need create it, the report suggested. "Entrepreneurial skills are likely to be increasingly important for small business founders and employees within large organisations," it said.
The report predicted service industries, particularly education and healthcare, would continue to drive job creation, meaning "social interaction skills and emotional intelligence will become increasingly important".
The report said Australia's workforce will be diverse, with one in five Australians over the age of 65 in 2035, high female participation and a large proportion of migrants being of working age.
The report said the employment trends will result in new job types, and speculated these might include "bigger big data analysts", complex decision support analysts, remote-controlled vehicle operators, customer experience experts, personal preventative health helpers and online chaperones.
"The rise of un-crewed vehicles is giving rise to a new workforce of pilots, drivers and ship captains who do their jobs not from the sky, sea or mine site, but from an office in a remote location," the report said.
In a speech to a workforce productivity conference on 8 December, Australian Council of Trade Unions secretary Dave Oliver warned "extreme changes presented by current technological advances are resulting in a deeper, wider and more permanent hollowing out of the jobs market".
He said a recent CEDA report showed 5 million jobs (40% of the Australian workforce) face a high probability of being replaced by computers over the next 10 to 15 years.
"Despite the great many benefits of new technologies, we desperately want to avoid the slide to a labour market platform that forces workers to bid against each other for parcels of work in some kind of brutal, reverse eBay-style auction," Oliver said.
"The challenge for all of us – unions, employers, regulators and governments – is to harness the technological opportunities and make them work for, rather than against, worker's best interests," he said.
Cash said "more than ever, education and training are important for succeeding in the labour market. By 2019, the number of jobs available for highly-skilled labour is projected to be more than double the number available in 1991.
"How Australia's workforce fares in the long term will depend on our ability to help workers make transitions to new and better jobs. Our biggest challenge will be to ensure no one is left behind," she said.
Source: http://www.theguardian.com/australia-news/2016/feb/26/future-of-work-remote-controlled-vehicle-operators-in-demand-in-2035
Fundable Start-up Ideas That Matter
Startup Ideas (That Matter)
It can be difficult to find a business idea for a start-up that is fundable but by addressing any of the challenges and areas listed below chances are significantly higher to succeed. Below are a few areas and challenges waiting for start-ups to solve them or improve upon them that are fundable, useful and life changing.
1. Energy – low-cost energy directly increases the quality of life
Cheap energy, from new sources and long-lasting batteries. Generally speaking, anything you can create to make energy from current energy sources cheaper will be revolutionary. Same goes for extracting energy out of new sources. The newer sources of energy are solar, wind, ethanol biofuels, biofuels from other sources, like Jatropha, geothermal, hydrogen, thorium, etc.
2. Artificial intelligence
Programs that imitate human creativity, desire and consciousness. This is just as revolutionary as it is overhyped. For all the talk, there has not been a practical breakthrough. Perhaps, it helps to point out there won't be a single artificial intelligence machine. Rather products that will apply A.I. to create artificial creativity, artificial reasoning, etc. will be useful.
3. Robots
From self-driving cars to space exploration. Robots are already here in manufacturing and military uses. There are few consumer robots yet. As with Garmin GPS, the breakthrough could come by adopting military technology for consumer needs rather than developing robotic hardware and software from scratch.
4. Biotech
Slowing ageing, downloading memories, genetic programming. The ultimate promise of biotech to make us disease free and forever young, seems to be almost within reach now. The Human Genome project is finished. Now it's a matter of figuring out how to tweak the genes. There are moral considerations in this, too. A startup that addresses either side of this story would be revolutionary.
5. Healthcare
Preventative healthcare, sensors, data and medical devices. In the United States health care is far too expensive. And not as effective as it could be. A startup that would make medical insurance less costly, or better yet create a preventative healthcare system is worth funding.
6. Pharmaceuticals
Noortropics, smart drugs that enhance human intelligence. Drugs should be developed faster, and less expensively. Preventative drugs, and drugs that enhance not patch up human health after the fact would be worth funding.
7. Food and Water
Solving upcoming problems with food and water availability. Between 1940s and 1960s Norman Borlaug led the Green Revolution that saved 1 billion people from starvation, especially after World War II. New uses of pesticides, herbicides, and fertilizers as well as new genetically engineered breeds of high yield crops were employed to greatly increase global food production. The new water and food crisis is inevitable as global population is rising. A startup that discovers new food sources, or optimizes the current ones, would save millions of lives. Same goes for water. Desalination of sea water that is commercially feasible will be a breakthrough.
8. Education
Combine mass-scale tech with one-on-one in-person interaction. Connecting students to the right disciplines and the right teachers would make the world population smarter. Although you can't scale good teachers physically, you can scale their reach through the internet, even in one-on-one teaching. Education being the key to when all the things on this list happen, this may be a starting point for those reading this who are not sure what to do.
9. Internet Infrastructure
Better security and free communication. Internet is still vulnerable to governments, natural disasters, hacking, and it's own size. Products that will keep the servers safe, boost security, and invent better ways to store vast amounts of information are worth funding.
10. Government
Replacing bad software, crowdfunding for social services. Government is a very large client. Its software is routinely outdated or just plain bad. It can be done better with the efficiency of a startup.
11. Human Augmentation
Software that makes humans happier and more organized
12. Virtual Reality and Augmented Reality
Virtual and augmented reality that mimics physical presence. It seems like it's here but it's not. VR and AR is still scary enough to not be a daily product most people use. A startup that makes it practical enough to "de-scarify" it is worth funding.
13. Science
Material, nanotech, space technology. Only universities and large companies can afford large-scale scientific research today. They are not always efficient. Why couldn't there be independent research labs? Perhaps, crowd-funded ones?
14. Transportation
Lightweight, short distance personal transportation. No one likes to commute. Yet, the real estate market shows that commuting won't go anywhere for the next while. What we can do is make commuting more convenient. Small personal vehicles running on clean energy would be the key.
15. One Million Jobs
Creation of new jobs for humans that can not be done by computers. Many jobs will inevitably default to robots and computers over the next years. That does not means humans will be out of work. People will fill new professions altogether. But someone needs to educate and train for those professions of the future. Someone needs to build the robots.
16. Programming
What comes after programming languages? Even given how in demand programming is, there is still a high barrier to entry. Not much has changed since 20 years ago. Programmers are still educated in the same way and work with similar technical issues. New programming tool and education can change that.
17. Hollywood 2.0
New ways to discover celebrities online and distribute content. New talent is no longer scouted out by agents. The audience of YouTube can directly select who they like. And those celebrities can directly interact with their fans. A startup can help people discover talent on YouTube.
18. Diversity
Make tech more inclusive to all ages, races and cultures. Some demographics have historically enjoyed less social and financial success. Does it have to be so? The education system and the work environment can be changed to make any ethnicity, race, and gender to perform at their top level.
19. Developing Countries
Vertical integrated businesses in China, India and SE Asia. Many services and products are not available in the developing world simply due to poor logistics, not because of lack of demand. A startup that optimizes international delivering, imports, etc. is worth funding.
20. Enterprise Software
Making expensive software cheap. Software used by large companies has lagged behind the consumer market for a while. It's time to change that. There is not reason you should even have to mail letters or fax receipts to get your refunds from large retailers, for example.
21. Financial Services
Better ways to save and invest money. Unless you are particularly wealthy, financial services that help you grow whatever money you do have are almost non-existent. A startup that finds new ways to invest money for not-so-high-net-worth individuals is worth funding.
22. Telecommunications
Even better than Skype. Other than Skype and Whatsapp, there has not really been a breakthrough in how we talk to each other at a distance. Communicating could be faster and simple with more effective usage of broadband. Also, fewer ads.
23. ...
Are there more areas or global challenges that would be fundable that can be added to this list?
Based on Paul Graham's Y Combinator request for startups from Sept 2014 and illustrated by Anna Vital from Funders and Founders http://fundersandfounders.com/startup-ideas-that-matter/
#startupideas #startup #businessideas
Amazon Prime Air
Prime Air is an interesting concept for a new delivery system that the Amazon R&D Team has been working on.
The goal of this new delivery system is to get packages into customers' hands in 30 minutes or less using unmanned aerial vehicles.
Putting Prime Air into commercial is likely to take some number of years as Amazon advance the technology and wait for the necessary FAA rules and regulations.
An Interesting concept that probably needs a lot of fine turning but that might serve some types of deliveries in certain urban locations, better and faster in the future. Houses in the countryside could for example see their Amazon or other orders be dropped off on to their front lawn by the mini-drone.
According to Mr Bezos's interview on CBS this morning the mini-drones would be able to carry goods up to five pounds (2.25kg) in weight which covers 86% of all the items the company delivers in total.
The octocopters would use GPS tracking to find their way to and from an address
The biggest challenge is considered to be to getting approval from the US Federal Aviation Authority.
For more info see
Strategic Vision Limited
Join us on Twitter @strategicvisio
The Power of Intuition
An interesting study on intuition of CEO's and business performance showed that 
81% of CEOs with high intuition scores doubled their business in 5 years
Only 25% of CEOs with low intuition scores managed to double their business in 5 years 
Like a muscle, Intuition is a trainable skill.
Are you investing in developing it?
Source: Mindvalley
Strategic Vision Limited
Join us on Twitter @strategicvisio
6 Branding Lessons From Eurostar's First-Ever Creative Director
Here follows a few pointers on how best to tell a brand's story.
1. Talk about your Passions
2. Draw From Experience
3. Keep it Small
4. Cross-Pollinate
5. Do your Research
6. Create A Narrative
TALK ABOUT YOUR PASSIONS
Eurostar trains may be built for speed, but it was a good old-fashioned, slow and in-person exchange that got Jenner hired. His position came about after a conversation with Eurostar CEO Nicolas Petrovic at an event. Jenner took the opportunity to explain his take on the relationship between emotion and brands, something he has executed successfully for companies like French luxury perfume and candle brand Diptyque, and a topic that he is very passionate about. This conversation led to a longer lunch, where "I obviously said all the right things," Jenner says, "and the rest is history."
DRAW FROM EXPERIENCE
Jenner is no stranger to global travel, spending much of his time on the road talking with craftsmen and drawing inspiration from unlikely places, while emailing sketches or inspiration to the designers back in London from his iPhone. His own experiences make him an advocate for better design within travel infrastructure. Most aspects of travel are mass-produced and impersonal, but Jenner looks to inject a level of refinement to enhance the journey. Jenner's specific plans for Eurostar are not yet public--he does hint at four initiatives in "experience realms" that will "bring love to the experience and cultivate the anticipation and joy at the end of a journey"--but Jenner has toyed with a "blue sky," (read: daydream) scenario for a Eurostar carriage where the passenger is king.
The design, "pays homage to the golden age of travel while firmly capturing the spirit of the future," he writes on his site, with an interior finished in hardwood, brushed brass, and carbon fiber. Individual seats clad in tufted fabric include armrests with personalized controls for air, power, wireless connection, etc.
KEEP IT SMALL
For Jenner, a small studio of no more than 10 people is key to seeing projects through from start to finish without losing site of the overall strategy. His goal is not to design something and shuffle it out the door, but to remain a part of the process and help make design concepts come to life in the real world. "It's about helping brands see themselves from a new perspective and see the emotional connection they have with their clients," Jenner says, "It's not just about the product, it's about the world."
The team of designers at the studio work with what Jenner describes as a "step-change approach." After the initial research phase is complete they're able to come up with a proposition statement to serve as a guiding force throughout the project. From a branding standpoint, the process is broken down into individual projects to help minimize risk, and maximize the value added at each step.
CROSS-POLLINATE
As creative director, Jenner's goal will be to revolve all Eurostar platforms--graphic design, interiors, wayfinding--around a single vision. His position is not exclusive, however, as he will continue running his studio and servicing his current client base. Jenner thrives in the studio environment and says it makes each project stronger for the cross-pollination of work, where lessons gleaned from one client carry over to another. His studio is "more about creativity and less about methodology," he says, putting a premium on breakthrough ideas, like the 2012 concept for a "Volume Contraction Restorer" in airports that would alleviate the physical effects of dehydration and oxygen deprivation during air travel.
With Eurostar, he says that he will function as much as an anthropologist as a designer. "I'm sitting outside observing but my motivation and passion are firmly inside the brand," he says.
DO YOUR RESEARCH
Eurostar is not Jenner's first venture in designing for a brand that reaches across cultures. In working with Diptyque to bring the French company to New York, Chicago, and London, lots of research went into capturing the heritage of the label and translating it into an experience. "The research process allows us to build a personal rapport with the brand," Jenner says.
Once his team understands the brand's raison d'etre, the designers translate these ideas into emotional touch points. At Diptyque's Leadenhall Market location in London, for example, Jenner designed the interior space by marrying classic Victorian architecture with English patterning and French luxury--using over-sized library cabinets, multilayered, classic mouldings, and stained glass. "You embody all the elements of the place," Jenner says so "that way you have spaces and environments that are unique each time and have a natural emotional connection with the people who you're selling your product to."
CREATE A NARRATIVE
Creating that unique environment comes down to a strong narrative. Storytelling is a defining characteristic in Jenner's work. A Eurostar train becomes a literal cultural connection between Britain and France and Jenner sees this as central to the story of a train linking two distinctly incredible cultures. "This is one of those brands with so many avenues you can go down," Jenner says. "There's the opportunity to put handwriting into so many various touch points."
But, Jenner cautions, you don't want to go too far afield. "When we work on our own conceptual work, we have the freedom to delve into pure narrative, however when cradling a brand it's essential the work has a concrete foundation." 
For full article:
Strategic Vision Limited
Join us on Twitter @strategicvisio
A Tale of Two Cows...
This infographic uses two cows as a medium for explaining the various types of socio-economic systems in a fun, educational and interesting way.
http://www.howardlindzon.com/two-cows-take-your-pick/
Strategic Vision Limited
www.strategicvisionlimited.co.uk
Vertical gardens - the future of the environment
Vertical gardens could and should play a key role in modern urban planning both for its environmental and cost saving impact.
Environmental Impact
Vertical gardens can improve the air quality of and improve the environment in urban cities, including carbon sequestration, pollution filtration and by creating an habitat for animals and insects.
Cost Saving Impact
In addition to the environmental benefits living walls and green roofs can also have an impact a building's bottom line, saving thousands of pounds in reduced heating and cooling while extending the lifespan of roof membranes and HVAC (heating, ventilation, and air conditioning) equipment over time.
"With technology allowing those behind vertical gardens to grow bigger and better plants in the most awkward of spaces, it appears that the sky really is the limit when it comes to vertical gardens."
Below follows a few examples of how vertical gardens have been implemented in London and Milan 
A vertical garden i Milan
A vertical garden in Piccadilly, London
A vertical garden in North Greenwich, London
Sources:
Strategic Vision Limited
www.strategicvisionlimited.co.uk